Snowshoes – enjoy the nature
Enjoy the nature…
Take a look, buckle them up and head out! People who enjoy hiking in snowshoes are often nature lovers, since this is a kind of slow motion winter sport. Step by step, you overcome the mountain while training your stamina and leg muscles very effectively. You can enjoy the triumph of reaching your goal even more if you're in a group.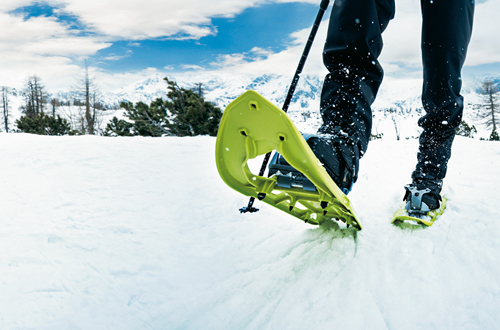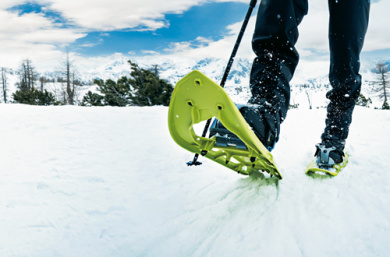 Do you remember?
How you sled down the steep mountain for the first time as a child? But daddy held you very tight! Now you're all grown up and want to sled with your own children or with your friends. Sledding is great fun and it is most entertaining when enjoyed with others. Want to race? Who will dare take the jump?
Toboggan runs in the area:
Toboggan (Lengh in km) including mountain inn:
Seitenbauer – 3 km
Kleinarler Hütte – 6km;
Jausenstation Ennskrax'n – 3km; illuminated at night
Brennhüttn – 3km, illuminated at night
Munzenhof – 3km,  illuminated at night
Sattelbauer – 4km, illuminated at night, closed on mondays
Winterbauer – 2,5km, illuminated at night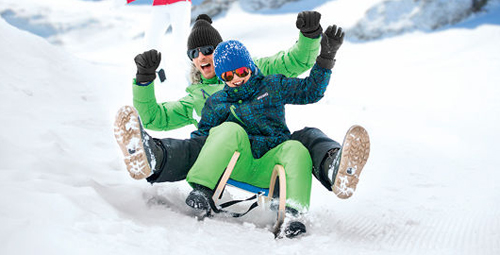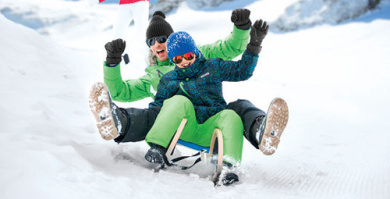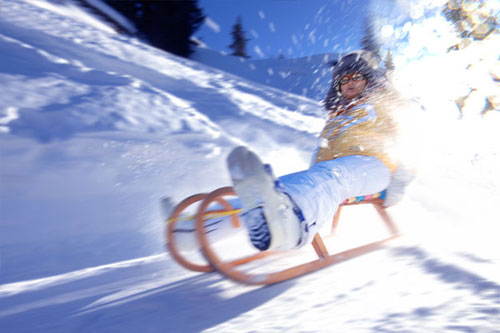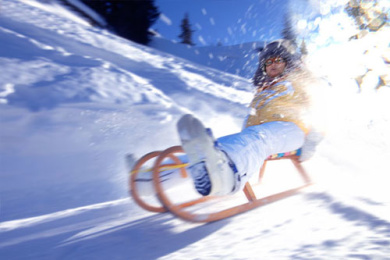 GoPro helmet cameras – for Rent
A holiday movie…
After you ski holiday, you want to see how well you've overcome the slopes? Want to share the great surroundings and your day with your family and friends on Facebook? Then go for the helmet camera. You can rent Go Pro Helmet-cameras with accessories included our shop.
Smart Ski Goggles "Smith Recon"
Skigoggles Smith I/O Recon including Navigation
A brand new invention: These smart goggles show you the most important information about your surroundings on the right side of your field of vision. You receive information about your ski area and current live data. And of course, you can look up the way to the huts, the lifts or the fun park as well as your riding speed and lift and slope status.